These Unlisted Middle Tennessee Homes Need Buyers!
Receive Priority Access To ALL Upcoming Listings That Match Your Home Buying Criteria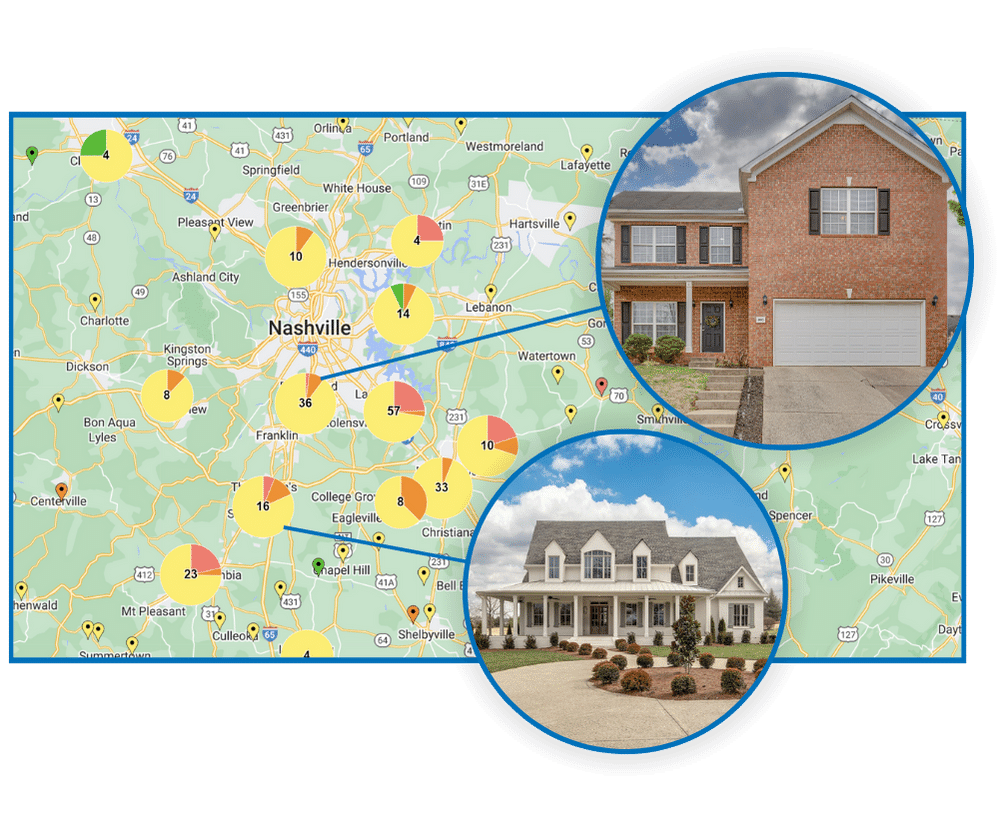 Here's how it works…
If you're ready to buy a home, but all of the hot deals are just going too fast, our Exclusive Buyer Profile System is perfect for you. Simply tell us what you're looking for and get priority access to our HUGE database of homes that match your criteria, including Bank Foreclosures, Company Owned Properties and other Distress Sales. These unlisted properties are NOT on Zillow, NOT on Trulia, NOT on Redfin, and NOT on the MLS or any other listing website out there.
This is not a gimmick.
Currently, Team Szakos receives an average of 3 inquiries PER DAY from Middle Tennessee homeowners who want to know what their homes will sell for in today's market. Most of these homeowners have NOT YET LISTED their homes with any other real estate agent. No more wasted time looking at outdated information in newspapers or searching the internet. Priority access means you're there first before other buyers, so you can negotiate the lowest possible price without the intense pressure of this competitive market.
It's easy to get started…
This is, and will always be, a free service that Team Szakos offers to Nashville Area home buyers. We know how important it is to be the first to know about the best deals. Just complete the form below on this page to get set up or call us today at 615-437-6309!